Enrollment NOW OPEN
Ultimate Fitness Marketing...The Name Says it All
"I've never witnessed a marketing system with this many offline and online marketing strategies blended into one solution. Combine that with the fact that I don't actually have to do anything? To say I'm impressed is an understatement"


From the desk of Curtis Mock
(aka...Ultimate Fitness Marketing's biggest fan)
It seems every day there is a new marketing product, gadget, software, report, website, program, spreadsheet, template or doohickey that is meant to make your life easier and your business more profitable. Maybe they will...maybe they won't. But the software program you're about to invest in will literally solve many of the issues that, quite frankly, nothing else has been able to do.
Ultimate Fitness Marketing is an online software program that automates your email, Facebook, blog, and other online marketing, as well as much of your referral and offline marketing. Below you will find a full feature list for Ultimate Fitness Marketing and an overview of how this software is going to automate and improve many of your marketing, retention, and referral efforts.


Autopilot Newsletter
We both know that you're busy. You're running your business, managing your staff, trying to retain members, training your clients, planning your marketing, paying bills, and overseeing everything. When do you have time to write a newsletter to keep in touch with your prospects and members?
Now you don't have to worry about that. We will customize your newsletter, write the content, and send it to all of your prospects and members. The best part? It looks like it came directly from you!
Each issue is loaded with fresh fitness, nutrition, wellness, and lifestyle articles. Your newsletter will sync perfectly with your online magazine (see below) and your blog and your Facebook pages to create content for you no matter where your prospects and members visit. You NEVER have to write a single word. We take care of everything. This will lead to improved retention, more new leads, and even more referrals!
An email newsletter automatically delivered to your prospects, clients, and members every month

Each newsletter is Branded to look like it came directly from YOU
Each newsletter includes fitness and wellness tips and multiple links to your website, your Facebook page, and your online magazine.

We've left a custom area for you to add your own information in each newsletter, or don't...we'll fill that spot with more great content
New fitness, wellness, and nutrition content written by our team of writers every month

When a prospect finally decides to join a gym, and they've been receiving your newsletter, you'll be the first place they go
Retain members longer by staying in the front of their mind and communicating with them more often

Keep in touch with expired and cancelled members, and even missed guests
Introduce your members to new services and products you offer

Change the look and feel of your newsletter as often as you want (if you want) with our large library of newsletter templates
Automatically grow your newsletter subscriber list with our Refer-a-Friend feature found in every newsletter

Automatically segment your lists for more targeted marketing (prospects, members, clients, referrals, boot campers, health fair, etc)
Monitor the results of your newsletters with real-time statistics

You can even print out your newsletter to distribute printed copies at your facility or to mail to your members
In addition to the automated newsletters, you can send your own announcements and information anytime you want

Make passive revenue by automatically having affiliate links to nutritional supplements, exercise clothing, equipment, info products and more
100% automated with the Ultimate Fitness Marketing program

Branded Online Magazine
You receive your own customized, personalized branded online magazine directly on your existing website! We'll set it up for you and it will look consistent with your branding, colors, as well as contain links to your social media pages. Every month our team of expert writers will fill your magazine with fresh new content your prospects and members will love. And best of all, it looks like YOU wrote it.
In addition to providing valuable information, your magazine also becomes a lead generating machine with your own opt in forms, free reports, banners, buddy referral tools, trial membership offers, and more. You can even promote affiliate products from Clickbank and other websites, earning passive revenue from these products. And if you sell Prograde nutritional supplements, we've already pre-loaded your Prograde banners into the system for you!
A new issue of your very own branded magazine written for you every month

We will sync your magazine seamlessly with your existing website
Freshly written, relevant, and timely content regarding all things health, fitness, and wellness

Each issue is packed with articles, videos, recipes, tips, and more written by our expert team of writers
Over 300 "past" articles pre-loaded in your account providing your magazine and website immediate content the moment you sign up!

Establishes you as THE local expert in your area and your facility as THE place to get fit and lose weight
Custom opt in forms in your magazine to subscribe prospects to your newsletter or to sign up for a free report or trial membership

Your magazine articles can automatically post to your blog AND your Facebook page
Readers can LIKE your content straight from your magazine and share it with their Facebook friends and followers

Like to Tweet? The magazine can also sync with your Twitter account
Your fresh relevant content will help people stay on your site, become a prospect, and ultimately a paying member or client!

Spice up a boring website with fresh, new, exciting information every month
Upload your own content for the ultimate in personalization. Videos, recipes, workout plans...whatever you want (IF you want)

If you have multiple websites, your magazine can be added to all of your sites
Integrates perfectly with the Automated Newsletter feature of the software

Give your prospects and clients a reason to become repeat visitors to your website thanks to fresh content added every month
100% automated with the Ultimate Fitness Marketing program


Member Multiplier
As amazing as the automated newsletter and magazine features are, the Member Multiplier is by far my favorite feature. You know how annoying it is to try to get your new members to give you the contact information for three of their friends. With the Member Multiplier feature, you won't have to worry about them referring three friends, because they can automatically refer hundreds or even thousands of their friends with the push of a button.
Your new member can simply log into their email account or their Facebook account (or both) on your secure Member Multiplier website. The system will automatically send all of their friends a special offer and downloadable trial pass to get them to the gym. The system tracks each member's referrals and they will get credit for anyone who joins. Not only that, but the system will track who the salesperson is, so that when the referral does come in, they become that salesperson's lead!
The most powerful referral generator in the history of the fitness industry

Generate hundreds of referral leads at the point of sale
Your new members can automatically invite their entire database of email contacts directly from your secure webpage

Your new member logs in at the point of sale, and they can send a referral invite to anyone and everyone immediately
Forget about the days of collecting 3 names and numbers, now you can collect dozens (maybe hundreds) of leads from one member

Brand new Facebook Member Multiplier Feature allows new members to invite all of their Facebook Friends
All referrals are tracked so you can reward them for sending in new members

The system is also set up to make sure the right salesperson at your facility gets credited for the referral lead
100% automated with the Ultimate Fitness Marketing Program

Thank You Referral System
Why worry about marketing your fitness business when you can have an army of businesses promoting you instead? You can simply offer your local businesses a free gift they can provide their customers as a special gift for doing business with them. They can provide their customers your gift via email or a printed postcard leading them to a customized squeeze page where your gift is located.
We have already created the postcard these businesses can use, we have your email campaign ready for them to send, we will set up your squeeze page that will capture the leads into your database, and we've already written the autoresponders that these prospects will receive from you. When they opt in for your gift, their contact information is also collected in your database for your staff to follow up with. We've literally thought of everything.
The perfect way to get your local businesses to send you lots of referrals

You get to build strong relationships and joint ventures by making your local businesses look like heroes to their customers
Everything is already set up in your system

You can simply print the postcards for the businesses or email them the postcard that they can print.
Includes a very attractive squeeze page that any local business will be proud to refer people to

You can even offer kickback incentives to the businesses when their leads sign up at your gym
This is a MASSIVELY successful local business referral program

100% automated with the Ultimate Fitness Marketing Program

Clinician Referral Program
You already know how important it is for your local doctors, chiropractors, dentists, therapists and other clinicians in your city to Know you, Like you, and Trust you. But until now there hasn't been a perfect (not to mention Automated) method of doing this. Until now.
You will provide each clinic in your area a newsletter they can place in their waiting room or send to their patients. That newsletter will contain health and wellness information, and will conveniently include mentions of and advertisements for your fitness business. Each month the writers at Ultimate Fitness Marketing create new content for the newsletter. In a weird Twilight Zone twist of events, it looks like the clinic actually wrote the newsletter, the clinician thinks you wrote the newsletter, when in fact the writers at Ultimate Fitness Marketing wrote the newsletter!
You look like a hero, your local clinics love you, and you drive more referral traffic to your fitness business. It's a win-win-win scenario. And guess what, all you do is print and deliver the newsletter to the clinician, or email it and let them print or distribute it electronically
Generate a steady stream of referrals from doctors, chiropractors, dentists and other therapists

Establish credibility in your community and earn the trust of these valuable referral sources
You'll provide value to their patients through a newsletter customized for the clinic

The system includes an ebook, printed newsletter, postcards, a custom online landing page, and an email follow up sequence
We write the content for you every month, you just provide the newsletter to the clinician

100% automated with the Ultimate Fitness Marketing Program
Email Marketing Campaigns
Pre-written and pre-sequenced emails that are delivered automatically to

New members
Website leads
Missed guests
Buddy Referrals
Cancelled members
And More!

Hundreds of pre-written campaigns are available in your account right now
The Ultimate Fitness Marketing System will send these automatically as if they came directly from you

This is the definition of "set it and forget it" marketing
100% automated with the Ultimate Fitness Marketing Program

Online Marketing Campaigns
Online Marketing Campaign tool automatically creates ads for Craigslist, Backpage, and Kijiji that GET RESULTS!
Collect leads easily and consistently with our proven online marketing campaigns!

Eye catching graphics Have Already Been Created For You
Magnetic sales copy Already Written For You

Automated lead follow up system is already set up to be delivered to any online leads you generate
The system works for you to identify and follow up with new leads day after day, week after week

Other cool stuff that comes with UFM
Exclusive "Grow My Site" Plugin that automatically takes the articles we write for your magazine, and posts them to your blog

"Social Media Blaster" automatically sends teasers and excerpts of your new content to your Facebook page, Twitter, Google +, and other social media programs
A library of customized web forms, banners, and templates we can place on your website to generate new leads

Your magazine automatically syncs with your Prograde banners and other affiliate programs, earning you commissions in your sleep!
And of course, all of these are 100% automated with the Ultimate Fitness Marketing Program

Features Coming Soon
Point of sale software that runs on ipads/tablets utilizing the viral nature of social media where customers sign up for deals via the IPAD and in order to obtain the deal, they must like (on Facebook) and share the deal. This creates the viral activity of the deal and also captures the lead information for the business.

A MOBILE APP that allows businesses to easily photograph and/or capture video testimonials of a client using a tablet which then easily posts to a fan page. Photographs taken also will embed a logo over top as well as a custom message (ie "Congratulations on losing 20 lbs John"). For a task that would normally take 20-30 min we make the process easier and done within 3-4 min.
Easy Social Media Marketing Plugin - drive unlimited FREE traffic to your website and maximize your income INSTANTLY you need only this ONE powerful tool to make it happen and you can activate it in less than 2 minutes!

8 Module Do it yourself WP & marketing Videos. more than 70 videos
Create call to attractive headlines, sub -headlines, action buttons, testimonial boxes, guarantee seals

Internet marketing course (Video course) 11 Modules
And lots more (Don't forget we can add features you come up with too!)

As this software was being developed, we knew it was going to be a game changer. It has so many amazing features that run on autopilot. But we didn't know just how great it really was until we rolled it out to a pilot group of clubs, gyms, studios, and boot camp operators.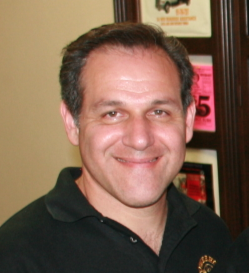 David Perlmutter, Owner
Powerhouse Gym
San Jacinto, CA
I continue to be amazed by the power of the Ultimate Fitness Marketing System. During the first week of using this marketing system, even while we were still learning how to use it, we generated almost 300 new leads with hardly any effort. In fact, this January has been the best sales month that we have had since starting my business about 4 years ago and I attribute the Ultimate Fitness Marketing System as a major part of our success. I gained over $10,000 of new membership sales compared to the same time last year, which I tracked directly to this marketing system. It is now a permanent part of my marketing strategy!
I honestly did not believe that I could find such a powerful and easy-to-use lead generating system. In the past, we struggled to pull a few referrals from a new member. But now, with the Member Multiplier, we regularly get over 20 leads per new member.
This marketing system also has so many automated features that it does most of the work for you ... We now have an automated and sharp-looking monthly magazine, regularly broadcasted e-newsletters to our members and prospects as well as an email marketing system with a ton of compelling auto-responders.
This is a quality product packed with money making components and an invaluable resource to anyone in the fitness business. I really thank the Ultimate Fitness Marketing team for helping me to boost my business to new heights, even during this tough economy.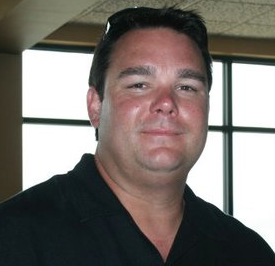 Frank Emanuel
GymSuccess.com
Atlanta, GA
To say I'm excited about this service would be an understatement. When I heard about all it could do, I couldn't wait to get my hands on it. I provide business coaching to gym owners and one of the biggest issues is the fact that there is so much to do to run a successful fitness business, and unfortunately only 24 hours a day to do it.
UFM provides my gym owner clients a sure-fire automatic marketing weapon that accomplishes many of the tasks we all know need to be done but, until now were often avoided because they were too tedious, complicated or just plain difficult to fit into a busy schedule. Ultimate Fitness Marketing removes the excuses and makes members and prospect engagement easier than ever.
The results my clients are seeing with UFM are fantastic. And when I say fantastic, I mean an increased retention rate of probably 15% on average and an increase in referral leads of 400%. Yes, you read that correctly. The Member Multiplier tool is worth its weight in gold. It is a game changer. Automation is how you maximize your success, and this system will do it all for you. This system will boost the profitability of your gym...as long as you're "smart" enough to invest in it.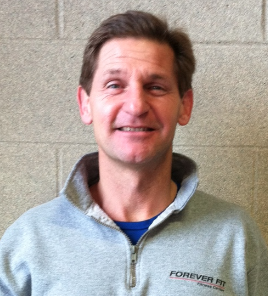 Jim Morando, Owner
Forever Fit Fitness Center
Watertown, MA
Implementing the Ultimate Fitness Marketing System is turning out to be one of the best business decisions that we have ever made. It has truly become the consistent solution to most of the things that we have struggled with in the past. From prospecting, to new member referral, to retention, it covers it all! Our reps have never been comfortable getting new member referrals at point of sale, usually just giving out a handful of passes and hoping for the best. Now they utilize the Member Multiplier function and instead of a few passes that rarely reach their intended destination, we have a system that delivers a direct correspondence to the new member's contacts and drives a serious amount of referrals (We have tripled ours)!
My members comment daily on how much they appreciate our newsletters and e-zine. The design is attractive; the content is relevant and more importantly it inconspicuously leads members to your profit centers (Our Personal Training has increased by over 25%). We already had, what we thought was, a strong local business-to-business plan in place but the Thank You program that comes with this system, has taken it to another level. Community businesses easily see the value and want to partner with you.
The best part of all may be that it can be installed in a matter of hours, it runs seamlessly on auto-pilot and you get tremendous support. The Ultimate Fitness Marketing System has changed my business forever and I can't recommend it enough!!!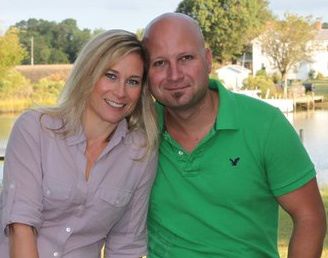 Jamie Divine, Owner
Divine 24 Hour Fitness
Mechanicsville, VA
As a new gym owner, it's difficult enough opening a new facility with all of the responsibilities and distractions. On any given day I'm the owner, the salesperson, the marketer, the equipment technician, and even the janitor. I'm constantly being pulled in multiple directions and I never feel like I have time to do all of the marketing I really want to do.
Enter Ultimate Fitness Marketing. This system allowed me to automate my member and prospect communication and is making my marketing activities so much easier. I love this system and the extra time it gives me and I recommend you buy this before your competitors do!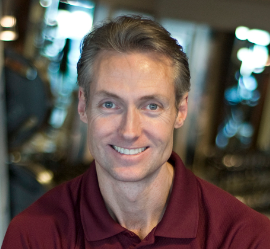 Scott Newton, Owner
Kardia Life Fitness
Dana Point, CA
In January and February of 2010 my club lost over $14,000 in revenue. At the beginning of March I began researching bankruptcy laws. Needless to say the situation was dire. In April of that year I began considering the possibility of hiring Curtis Mock and Fitness Marketing Group. Below is what happened since I began working with them in August of 2010:
Net revenue: up over 110% from 2010 to 2011
Membership: up over 75%
The club has been operating in the black for 14 consecutive months! The decision to hire these guys not only saved my business but also my life savings!
The reason I start with that is because I believe in these guys. I've recently implemented the Ultimate Fitness Marketing System into my facility and I can only imagine that 2012 is going to be even better than 2011. This is the year I begin automating more at my facility and UFM is going to handle most of the load. Great product, great people, I highly recommend.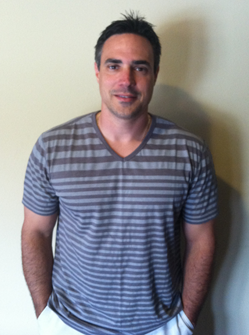 Jorge Canepa, Owner
Pur Fitness
Oldsmar, FL
Ultimate Fitness Marketing has helped me automate my lead follow up systems. It is so important to diligently follow up with leads, but sometimes there are too many interruptions and we wait until it's too late. Not anymore!
This system ensures that we are following up with our leads in a timely manner. The monthly newsletter is a great way to remain in the minds of prospects and members every month. Best of all, I don't have to write anything, I don't have to send anything, I don't have to do anything. It is delivered whether I'm busy or not. The system automatically generates leads, it provides me a steady stream of referrals, and it provides my paying members with a valuable resource. Everyone is impressed when I tell them we have our own magazine! I'm very impressed with all the features that come in this one product.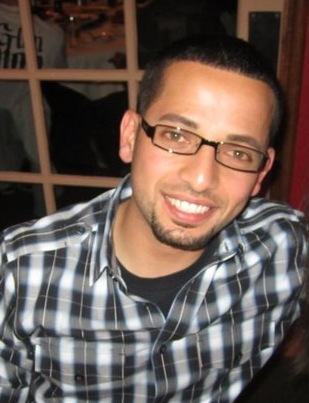 Jeremiah Ibrahim, Owner
Anytime Fitness
Victorville, CA
Ultimate Fitness Marketing is by far the most advanced yet simple marketing system I've ever used! I realize I don't have to make changes to it if I don't want to , but I love the fact that I can send my own message when I want. Or if I find myself too busy this month to send a newsletter, or write a blog post or make Facebook status updates, I don't have to worry about it because I know my prospects and members are going to receive something from me and my blog and social media sites will be updated. I'm a busy owner, so the more things I can automate the better. The only thing I dislike about the system is the fact that I wish it would have come out sooner! I haven't even taken advantage of all of the features of the software and I still can't praise it enough! I love, love, love it!!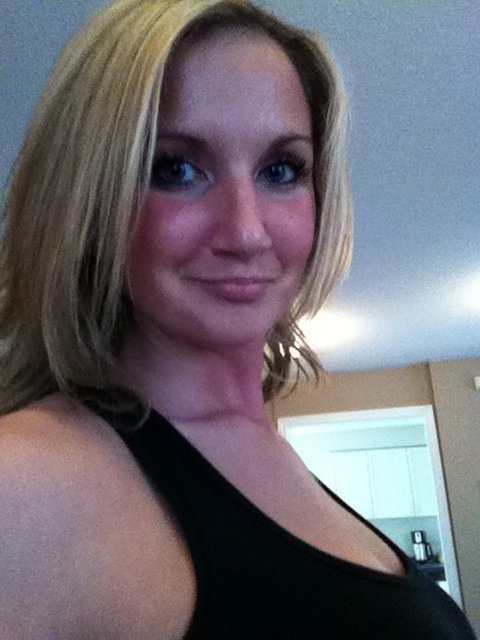 Taylor Jarvis
Owner of Fit Escape Bootcamp
Burlington, Ontario
The Ultimate Fitness Marketing program is a simple and easy to use system that I impelmented into my Bootcamp and Physical Therapy business over a year ago. The professional layout, style and colour scheme of the E-Zine and Newsletter is eye catching so I have a much higher open rate than I did with the previous program I used. I love that I can confidently send out valuable information to my clients without the stress of having to spend countless hours writing and editing articles like I used to. Having a service like this allows me to keep in touch with my clientel on a monthly or bi-monthly basis, which leads to stronger sales and a much higher retention rate.
Since adding Ultimate Fitness Marketing to my business, my numbers have continuously grown 3-5% each month, without dropping once. With Ultimate Fitness Marketing's "Buddy Referral Program", I have tripled my Bootcamp membership in less than a year. The email campaign is smart, well written and professional and it has driven a lot of new business through my doors.
My favorite aspect of Ultimate Fitness Marketing is the "Physician Referral Program" which fits perfectly into my Physical Therapy and Personal Training Business. This program gives you the tools you need to get in front of a physician and have them personally refer to you. At this point I have 5 physicians referring to my business driving 5-10 new clients through my doors on a weekly basis. Ultimate Fitness Marketing is by far the best system I have implemented into my business. I cannot say enough good things about it.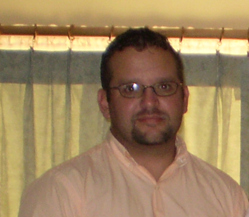 Eric Vyborny
Business Coach
www.GymMarketing.com
I've been coaching health club owners for over a decade now, and I've never seen anything like the Ultimate Fitness Marketing product. In this day of rising expenses, clients are always looking for the best ways to maximize their return on investment all while making things as easy as possible for themselves and their staff members. With UFM my clients are able to automate all of their follow up systems, allowing their staff to concentrate on implementing other traditional marketing strategies to bring in more new members.
I constantly preach to my clients the importance of sending newsletters to their prospects and members. The response is always the same; "I don't have time to write and send a newsletter". Which in many cases is probably true. But now with this system, their newsletter is completely automated and even comes with an accompanying magazine. The content is already written, the newsletter is automatically sent along with opt in forms and refer-a-friend forms and Facebook Like buttons and everything I would ever want from a system like this.
I also like that the newsletter allows the gym owner to add their own information or announcements, or even write their own additional newsletter if they want. I can vouch that this system has saved my clients on average 5 hours per month of payroll, just by automating so many things they had to do previously. Beyond retention, I have also witnessed an increase of 10% or more in leads generated due to this system. It has certainly made me look like a hero to my clients!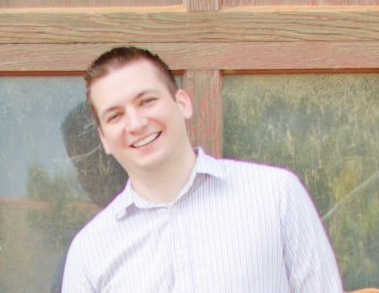 Cal Shoemake
Star Fitness Center
Covington, LA
Simply stated, Ultimate Fitness Marketing saves us time. It allows us automate our follow up sequences and also ensures all our members get something from us every month with the automated newsletter and magazine. We never have enough time to implement all we want to implement, but it has been a HUGE help having this system automate the prospect and member communication. Beyond preserving revenues through the retention features, UFM has allowed us to create more leads and in turn make more money with the system. No matter how you look at it, this is a great return on our investment.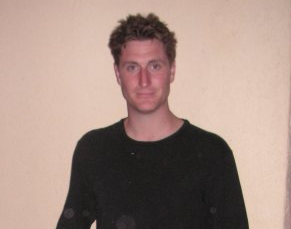 Joel Zeiner
Fox River Fitness Boot Camp
Appleton, WI
The Ultimate Fitness Marketing solution is a great tool for my boot camp. We run a slim staff since we are just starting out, and it has allowed me to automate several aspects of my business. UFM saves me time and allows me to concentrate on my members even more, all while helping with retention and generating more leads.
I love the fact that I look like a much bigger business than I really am thanks to my customized magazine. Not to mention the fact that my friends and clients are amazed at the amount of "work" I do when it comes to follow up and member retention. I don't tell them that it's all automated, of course. Thanks for a great product!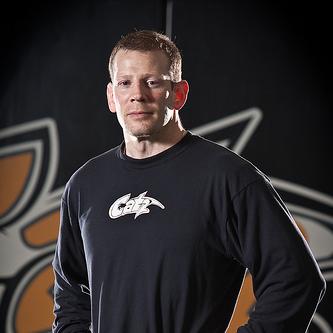 Craig Galloway, Owner
Catz Fitness
Wilmington, MA
The Ultimate Fitness Marketing System provides the one thing that absolutely every fitness professional MUST have in order to grow their business - Leverage! It is by far the easiest way to maximize (and automate) your referral programs, business partnerships, email marketing and much more.
One of these components alone would more than justify the cost of the product ... but with everything this product includes and the power it provides to grow your business ... it's an absolute no-brainer (unless, of course, you enjoy beating your head against the wall trying to find new clients!) I'm only utilizing a few of the features UFM offers right now and it's already made a HUGE difference in my business. I used to spend hours doing the things this system can do automatically. I can now use those hours for more important activities.
And what truly puts this product over the top are the people who support it. Greg and Curtis are just really good guys who care about your business. No over the top hype and BS. Just genuine folks who will do whatever they can to help you implement this product into your business so you can watch things grow and STOP beating your head against the wall.

As you can see, it doesn't matter if you're a boot camp, a studio, a membership based gym or a huge multipurpose health club, Ultimate Fitness Marketing just plain works.
It truly is a set it and forget it system.
So now the important question...How much?
This is where you would normally get a bunch of marketing hype and limited availability and the price goes up at midnight BS. But I'm just going to tell you, my goal for this product is to be $199/month with a $199 set up fee. (It takes the developers around 5 total hours to set up your account)
We will gradually make our way to that price, but right now for the first 25 gyms, it is only $99/month...with the $199 setup fee. Your rate is locked in for life as our thank you for being a Charter Member. And the only reason I have to limit it to 25 at a time is so we can have a chance to get new clients accounts set up. Can you imagine the madness if we sold 300 of these right away?? There would be no possible way of getting everyone set up in a timely manner!
After 25 people sign up, we will close the doors until we have a chance to get everyone's account set up and working on autopilot.
Then when we open the doors again, the price will have increased. We really want to reward the people who act quickly. And I'd really like you to be one of those people.
Why pay more by waiting when you can get the best deal now?
Our 30 Day 100% Money Back Guarantee
If you are not satisfied with Ultimate Fitness Marketing, you can cancel your account at any time for any reason. If you cancel within the first 30 days, you'll get a full refund. After that, you can cancel at any time with only a 30 day notice.

This package is ONLY available to the first 25 fitness professionals who sign up. No exceptions.
Autopilot Newsletter sent to your list
Custom Branded Magazine on your website
Referral generating Member Multiplier program
Thank You Referral Program for Local Businesses
Clinician Referral Program for medical leads
Email Marketing Campaigns sent automatically
Dedicated Squeeze Pages to capture more leads
Every article and autoresponder pre-written for you
Exclusive Grow-My-Site Plug in for your website
Social Media Blaster for Facebook and other sites
Pre-loaded banners, links, websites and templates
Unlimited customer support for life
100% Money Back Guarantee
We know you don't have time to do all of this. That is why everything above is done for you automatically.
All you need to do is click the big yellow button right now and we'll work feverishly to get your account set up as quickly as possible. But please act now.
Dedicated to Your Success...

P.S. Once we get to 25 clients, you will not be able to sign up until we open the doors again. The last thing we want to do is sign up 300 people and not be able to set up everyone's accounts fast enough. So if you want to get this going right away, I encourage you to click the button and get started now or you'll have to be put on a waiting list (and the price will be higher)
P.P.S. If you want to talk to me personally about the Ultimate Fitness Marketing product, please call me at 904-807-5950 as soon as you can. But DO NOT delay, I anticipate these 25 spots to be filled before the end of the day. You can always just click the button now, and worry about the details tomorrow. I promise you want to be one of the next 25 so you don't have to wait for the next go round!
P.P.P.S. If for any reason in the first month of using the Ultimate Fitness Marketing System you aren't completely satisfied, we will happily refund your investment. However, we know without a doubt you are going to love this system and what it is going to do for your business. Click the button below now.